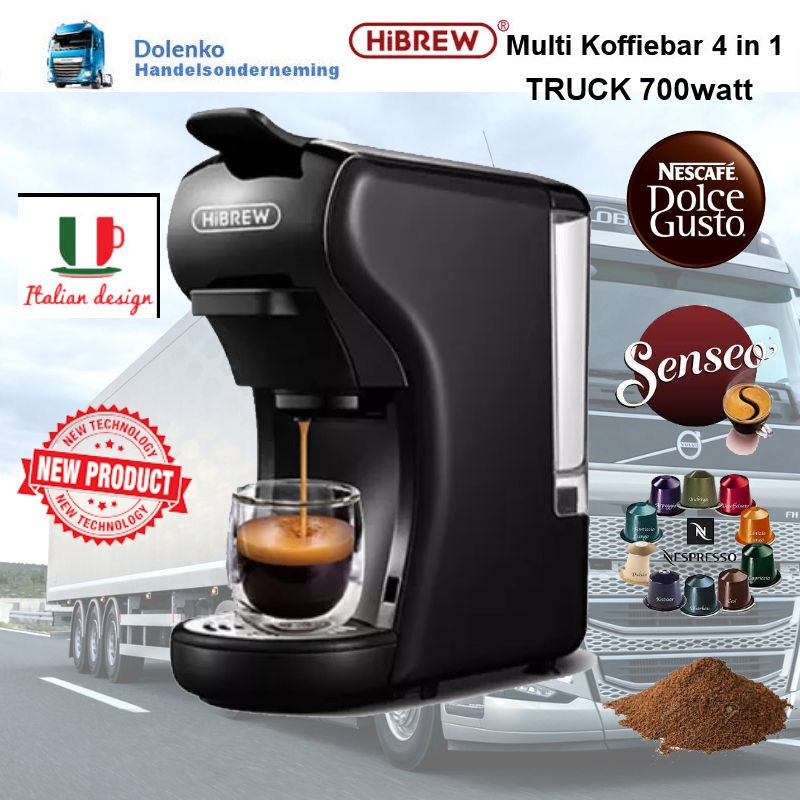 THE COFFEE MACHINE FOR MOBILE USE
 
HIBREW TRUCK 700WATT MULTI COFFEE BAR 4 IN 1 FOR MOBILE USE
"The newest coffee sensation"


No more arguing about the best coffee,
Do you want Dolce Gusto - Nespresso - Sennseo or Regular coffee.
With this new intelligent coffee machine you get all these possibilities at home.

HIBREW TRUCK 700 watts
A normal HIBREW device can only be used in combination with a "pure sine wave" type inverter, which must have a minimum power of at least 2000 watts continuous.
The HIBREW TRUCK has been converted to 700 watts for mobile use and works on all types of inverters with a power of only 1000 watts continuously, making this coffee bar extremely suitable for use in trucks and all mobile vehicles and boats where only a modified inverter is available from 1000 watt
Can of course also be used on the normal 220v-230v network.
Due to its compact size, the HIBREW TRUCK is easy to carry.
Advantages HIBREW TRUCK Multi Coffee Bar.
Compact (26x26x11cm)
45 seconds warm-up time
19 bar pressure pump
All types of coffee
Adjustable head height
One-touch button with capacity for 2 options
Short and Long. (Espresso and Lungo).
Large water tank 0.7 liters
Removable drip tray adjustable in 2 cup heights.
Standard 700 watts Power*
This coffee machine comes with 4 adapters
Adapter for Dolce Gusto Cups. (more than 30 different drinks)
Adapter for Senseo pads. (29 flavors)
Adapter for Nespresso Cups. (25 coffee varieties)
Adapter for regular coffee. (Choose your favorite coffee brand)

Adapters are available for an additional charge for Lavazza A Modo Mio, Lavazza Bleu, Caffitaly Cups.
CLICK HERE TO ORDER ADDITIONAL ADAPTERS
Price €179,- incl VAT.
*Also available in Normal Version (1400 watt) and Camping Version (700 watts suitable for mains and pure sine wave inverters)
TECHNICAL SPECIFICATIONS



Trade Mark: 

HiBREW TRUCK

Function: 

Mutiple Capsule

Certification: 

CB

Type: 

Espresso Coffee Maker

Certification: 

CE

Voltage (V): 

230

Certification: 

GS

Housing material: 

Plastic

Certification: 

RoHS

Modelnumber: 

H001

Certification: 

UL

Pump Pressure: 

19 bar

Oorsprong: Cn 
Capsule type: 

Nespresso/Dolce gusto/Ground coffee

Origin: (cup): 5-10 cups

Heating Element

: 

thermoblock

Power: (W): 

700 watt

Weight: 3KG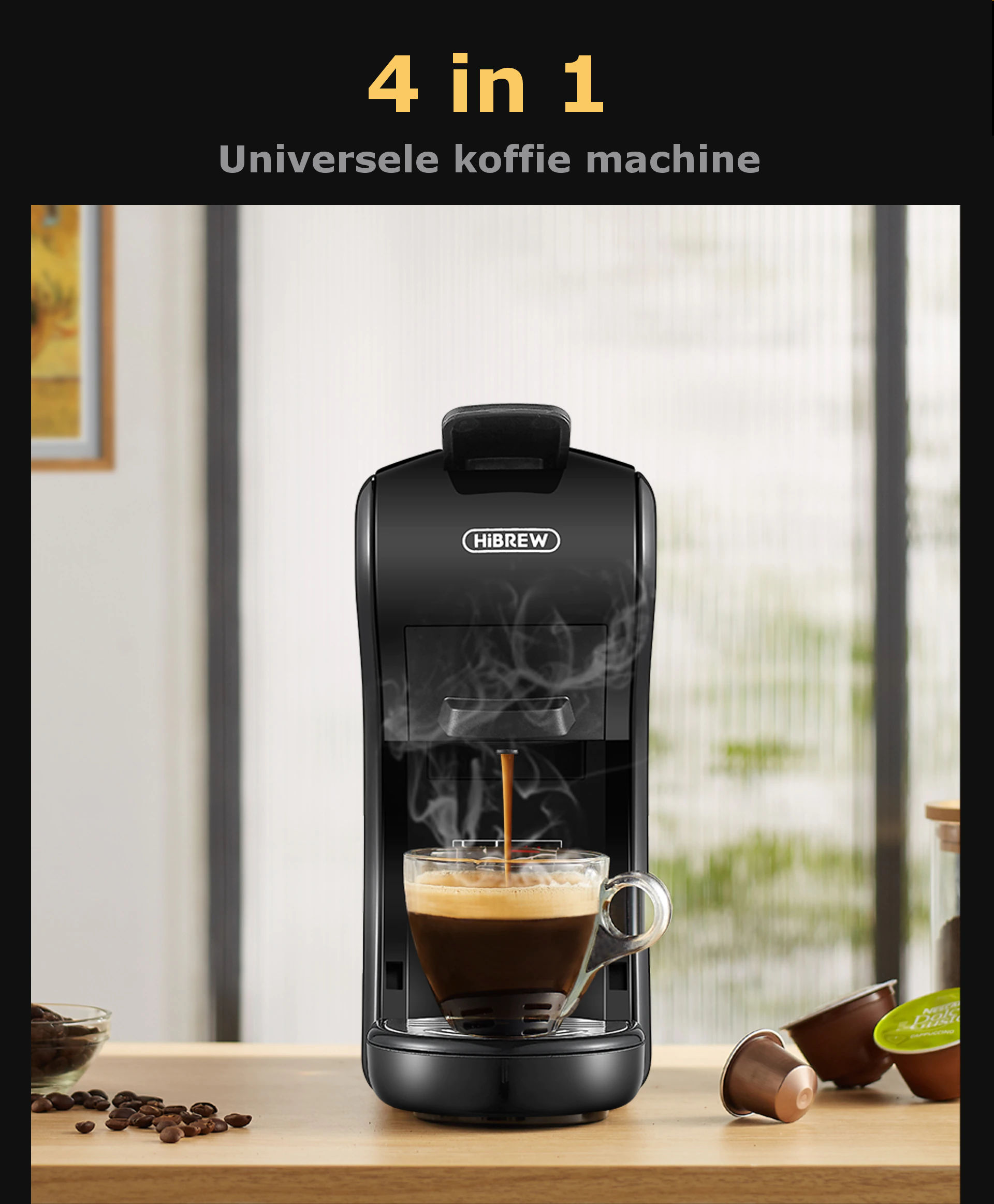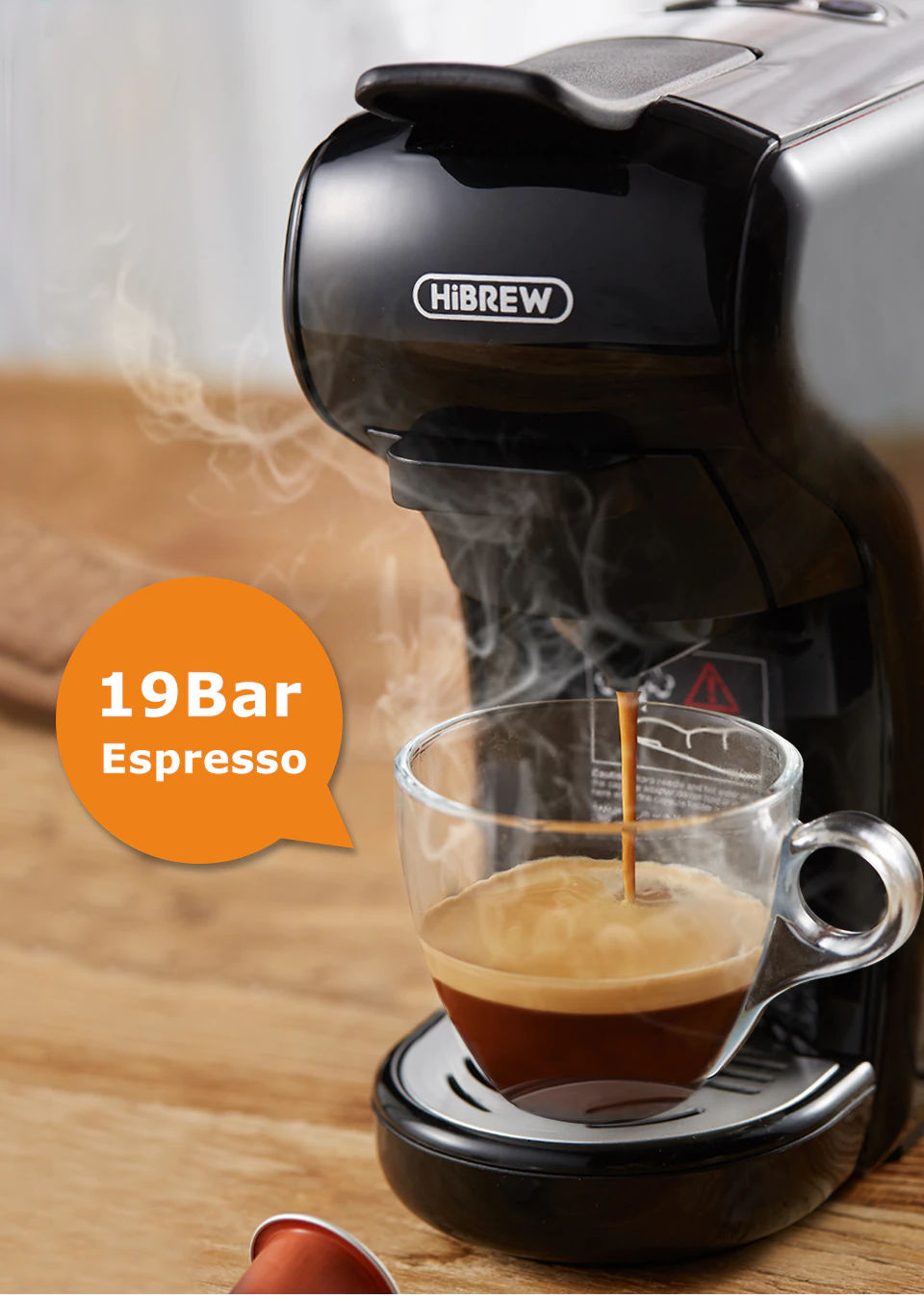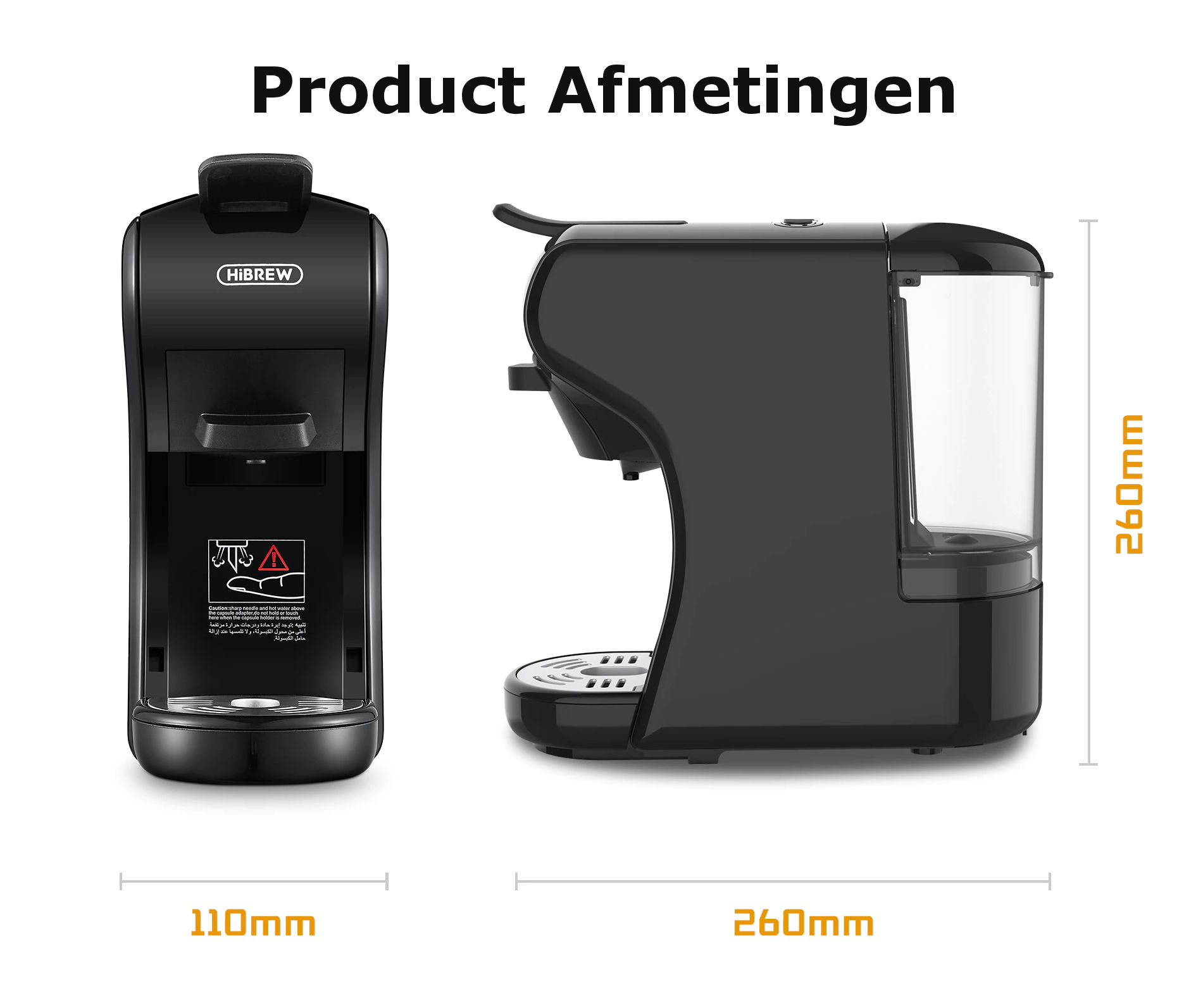 Specific References
ean13

2000000013565